These whole wheat orange blueberry muffins are egg-free and refined-sugar-free, and get a nutritional boost from chia seeds and antioxidant-rich berries.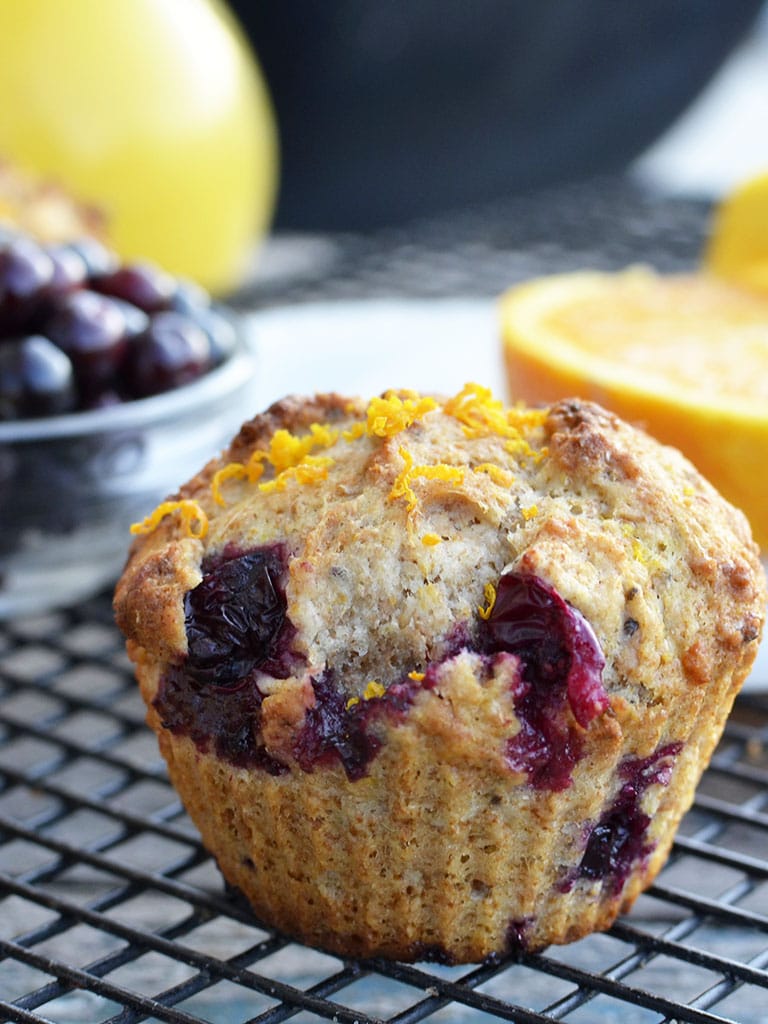 Whole Wheat Blueberry Orange Muffins
My kids and I are always delighted to start the day with muffins! It always feels like a treat… cake for breakfast, anyone? Am I really allowed?
Absolutely. Because the most amazing thing about muffins is how indulgent they can feel even when we use healthy, whole food ingredients, and minimal sweetener.
These muffins fit the bill perfectly: they're made with 100% whole wheat flour, antioxidant-rich berries, and tiny chia seeds that are rich in omega-3 fatty acids.
They're sweetened with honey and fruit, and for all our readers who plan meals around egg allergies, we created these muffins to be egg-free too!
In the process of…