This Warm Pear Baked French Toast is make with thick and hearty slices of bread that come out with browned tops and crispy edges without being soggy.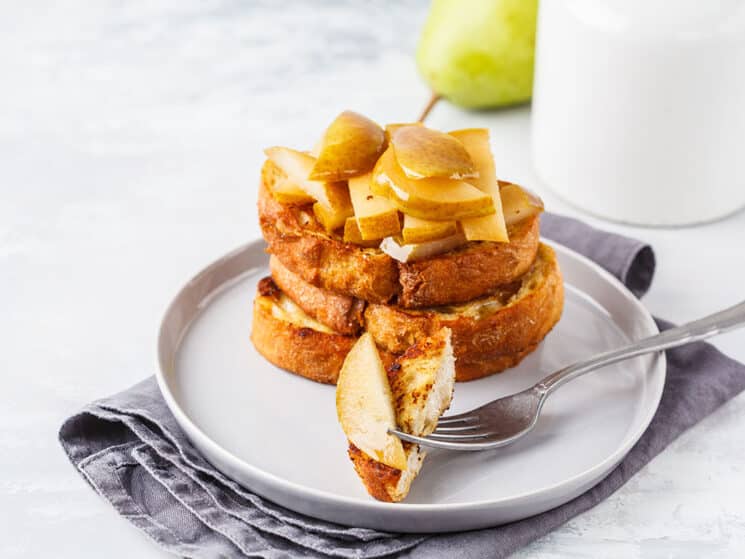 Pears – Seasonal Fall Fruit
I love watching my trees suddenly turn from green to orangish-red. Fall is truly my favorite season. Pumpkins, squashes, apples, and  pears are some of my favorite things about Fall.  I love cooking my meals around the season. I find that I am able to save money by shopping with what is being harvested, especially if you are able to get produce locally. My neighbor just picked all of her pears and they are overflowing on her kitchen counter. I thought this would be the perfect fall meal to cook and blog about this afternoon.
How to Make Warm Pear French Toast Bake
Start by arranging bread slices in 9X13 in baking dish.  I was able to get 8 slices in…