Learning to ride a bike is a fun milestone for kids. We have the tips you need to help your toddler succeed!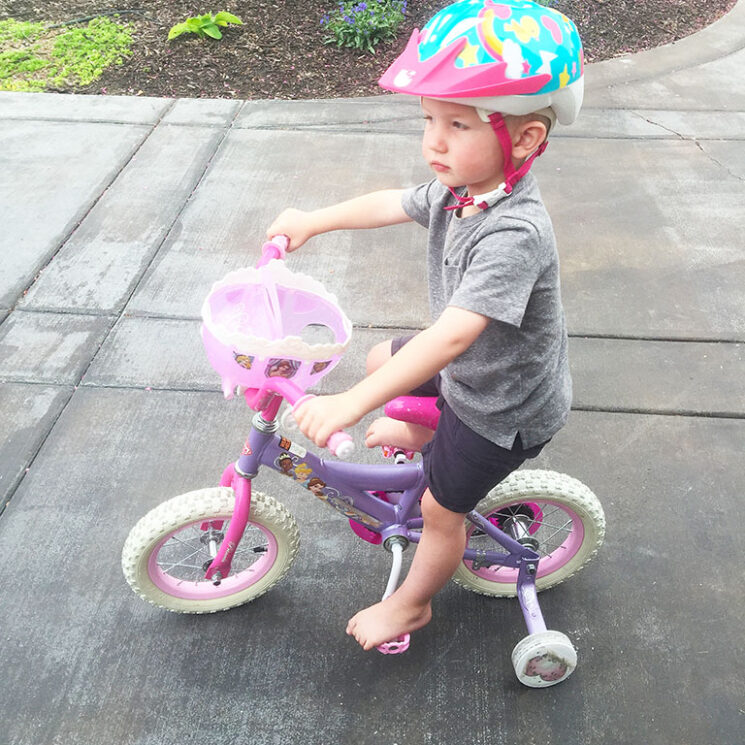 Biking is a great family activity that is fun for all ages and gives everyone exercise. It is an activity that gets kids outdoors and is a skill that they can use for life!
What Age Should My Child Be Able to Ride a Bike?
Kids usually learn to ride a bike between the ages of 3 and 8, and the average age just over 5. There are a lot of different developmental factors that will influence when your child is ready to learn, or is able to ride a bike on their own.
Mental and Physical Development. Can your child respond to directions? Is your child able to pedal? If the answer is no, then it is a good idea to wait to teach them.
Coordination. Riding a bike requires balance and coordination. As kids grow, they develop…