Naturally green Sweet Spinach Pancakes are quick and easy to make using whole grain flour, fresh baby greens, and other wholesome ingredients! Whip the batter up in your blender for a fun and colorful kid breakfast.
Check out our Sweet Spinach Muffins for more green goodness that picky eaters love!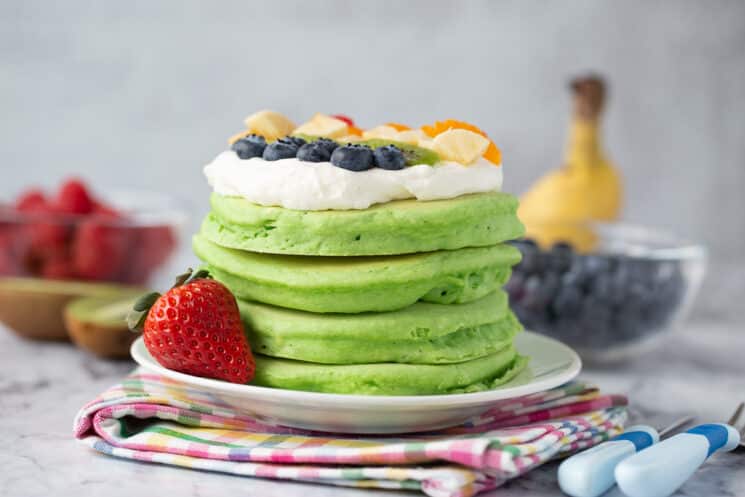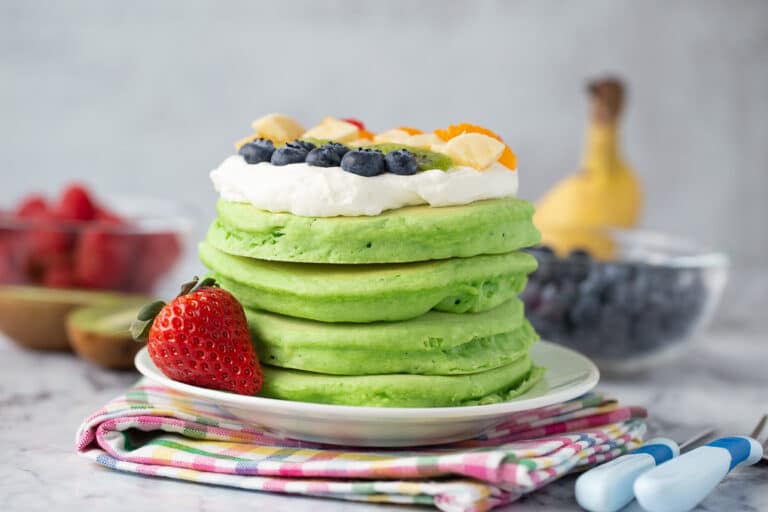 Raise your hand if your kids LOVE spinach for breakfast?
Wait. Before you answer, mix up a batch of these Sweet Spinach Pancakes.
Because these deliciously fluffy, totally dye-free and whole grain pancakes can make a spinach-lover out of just about anyone!
Get your picky eaters on board with greens for breakfast with this fun and secretly nutritious recipe that's easy to enjoy.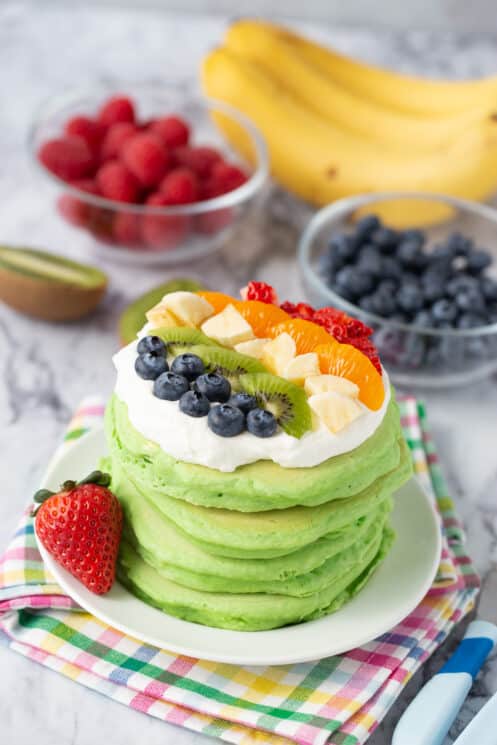 Why We Love Sweet Spinach Pancakes
These delicious pancakes have a LOT going for them! They are…
Made with super-nutritious ingredients like 100% whole…