This Sweet Brown Bread is made with whole wheat flour and lightly sweetened with honey and molasses for a delicious loaf that is perfect with pretty much any meal!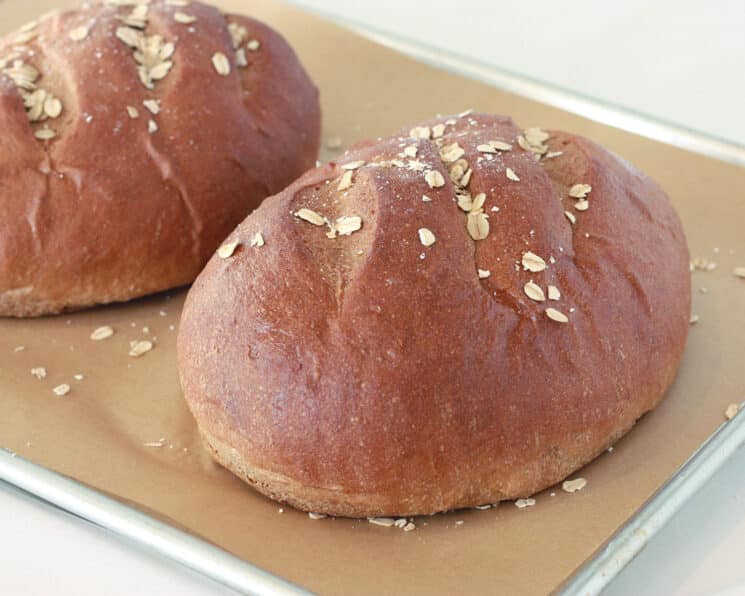 If you have ever been to the Cheesecake Factory, then you have most likely experienced the brown bread that they bring to every table with your meal. For the longest time my family assumed it was some kind of offensive whole wheat loaf that was far too healthy to be tasty. Being the mom, I took one for the team and devoured the brown bread myself.
Little did they know, the brown bread was actually a fluffy, tender, lightly sweetened delight. Being the selfish person I was, I didn't feel compelled to share this information.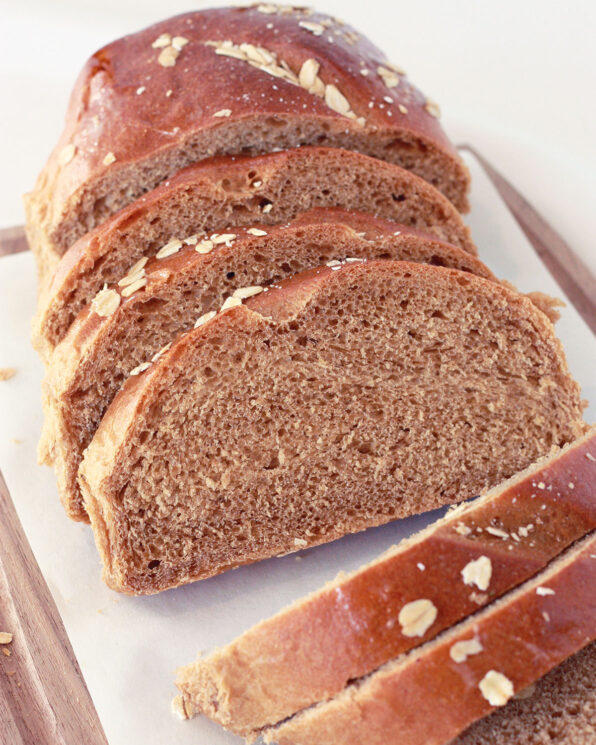 However, they figured it out eventually. And now I'm required to parcel out the precious slices- which means that no one gets enough bread to…