The classic combination of peanut butter and banana combined into a thick and perfectly toasty slice of french toast. Peanut Butter Banana French Toast is a satisfying and filling breakfast that kids love!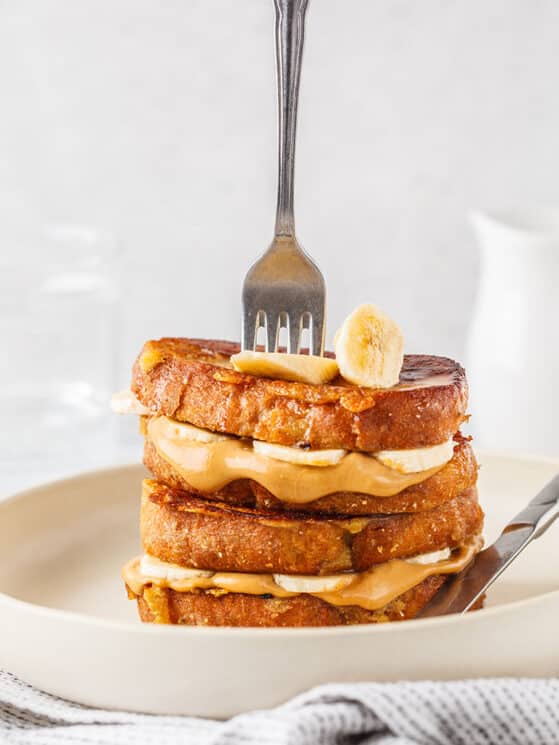 How to make Peanut Butter Banana French Toast
The best bread for making Peanut Butter French Toast is French Bread in my humble opinion. You need a more substantial bread to stand up to a thick and creamy layer of peanut butter.
In a medium bowl, combine the ingredients to make the french toast 'dip. You will want to make sure that you get a good coat on each side of the bread, but don't saturate the middle of the bread or you might end up with soggy french toast.
I like to cook my french toast on medium heat so…