Sweetened with fresh peach juice, these Peach Cobbler French Toast sticks are a yummy breakfast finger food for your kids!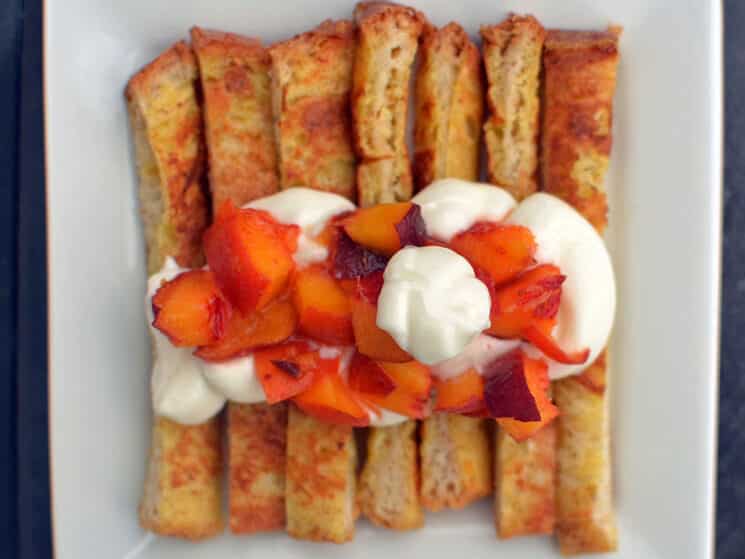 French Toast Finger Food
It takes kids a long time to figure out how to cut their food. When you are feeding multiple kids in the morning, it is so great to pre-cut this french toast into sticks and let them just eat them with their little hands!
Plus, kids love to dip things and these french toast sticks make a great way to dip into a yummy peach dip!
How to Make Peach Cobbler French Toast Sticks
Start by breaking eggs into a shallow dish and add cinnamon, peach juice, milk, and vanilla.  Mix thoroughly. Soak each slice of bread in egg mixture on both sides.
In a skillet, combine a bit of oil and butter and heat over medium heat. Cook each slice of soaked bread until golden brown. Combine…