The perfect size burger for little mouths with veggies inside! Forget about messy falling apart burgers – these toddler finger food burgers will be a part of your Summer meal rotation for sure!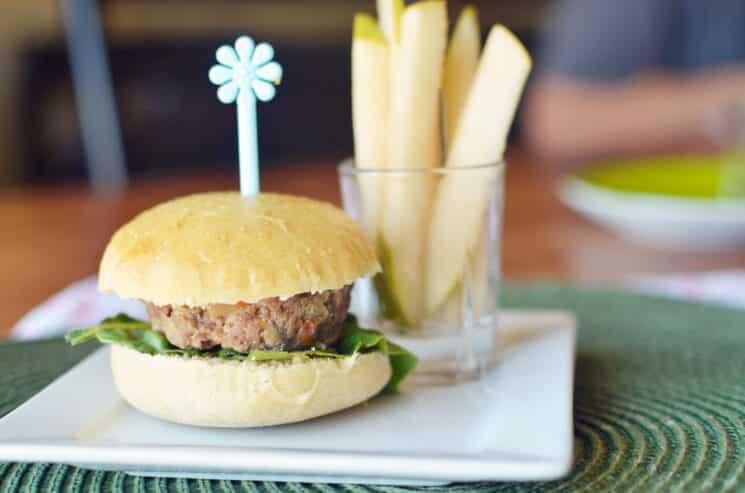 Toddler Friendly Food
We asked you on Facebook what type of recipes you wanted to see more of- and many of you wanted Toddler Friendly Dinners!  So, today I've got one for you – Baby Burgers!
I love these as an alternative to a regular burger because:
It's small enough for little fingers to hold.
The buns are homemade to get them the perfect size!
Most of the veggies are inside the patty, so they don't slide off while the kids are trying to eat it!
Plus, we served our burgers with sliced pears, and don' they just look like fries (without all the work!)  The kids loved the pears as much as they like fries!
Homemade Hamburger…