These tasty Mini Turkey Cheese Balls are made with cream cheese, cheddar cheese, pieces of sweet dried cranberries, rolled in pecans and decorated to look like a turkey! Make these for a Thanksgiving day appetizer or a fun fall gathering!
How to Make Mini Cheese Balls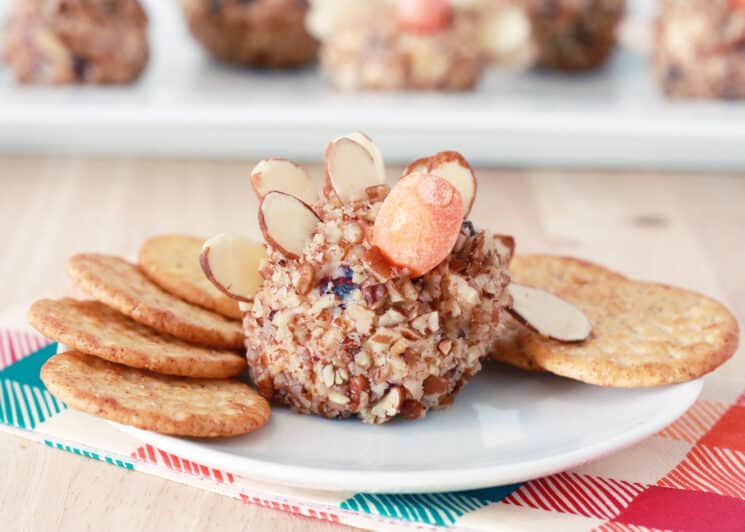 These mini cheese balls are so easy to make! I found the easiest way to make these is to mix up all the ingredients, and then roll it out into a log form. Then slice 6 even pieces and roll those into little balls.
Roll each ball into the chopped pecans. You will want to place the almonds and carrot in the cheese ball while the cheese is still soft. I used baby carrots for these cute little turkeys, because I like the rounded look on the end of the carrot. To make the carrots easier to push into the cheese ball, I took a peeler and shaved the carrot…