This tangy Mango Guacamole takes regular Guac to a new level! Sweet chunks of mango mixed with smooth avocados, lime and spices is the perfect chip dip.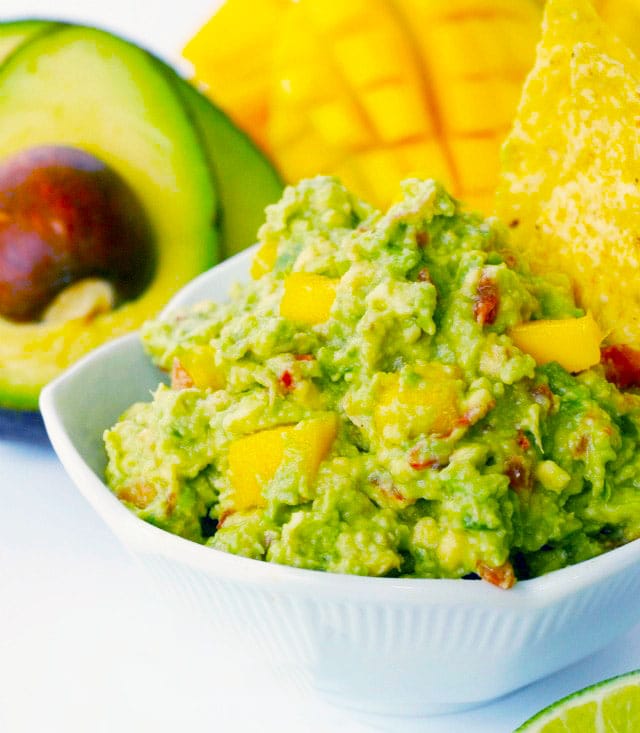 How Do You Make Guacamole From Scratch?
Making your own guacamole is so easy and uses fresh, quality ingredients. You start with ripe avocados. If your avocados aren't ripe, your guacamole will be watery and flavorless. Mash the avocado with the back of your fork to the consistency you want. You can make it more chunky or smooth depending on what your kids like.
Next dice your tomatoes, mango, and onions. Mix with your avocado, and then add lime juice and seasonings. It is that easy!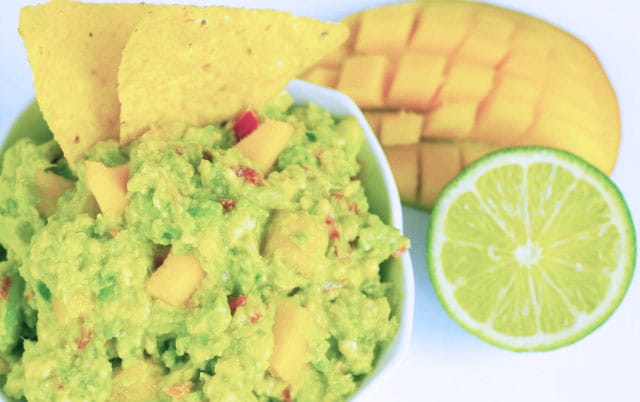 Is Guacamole Healthy?
Avocados are the main ingredient in guacamole, and are loaded with healthy monounsaturated fat, which boosts brain function. Avocados also contain fiber, …