Loaded Healthy No Bake Cookies- Easy, quick and delicious, these no bake cookies take just 10 minutes and are loaded with nutrient packed ingredients!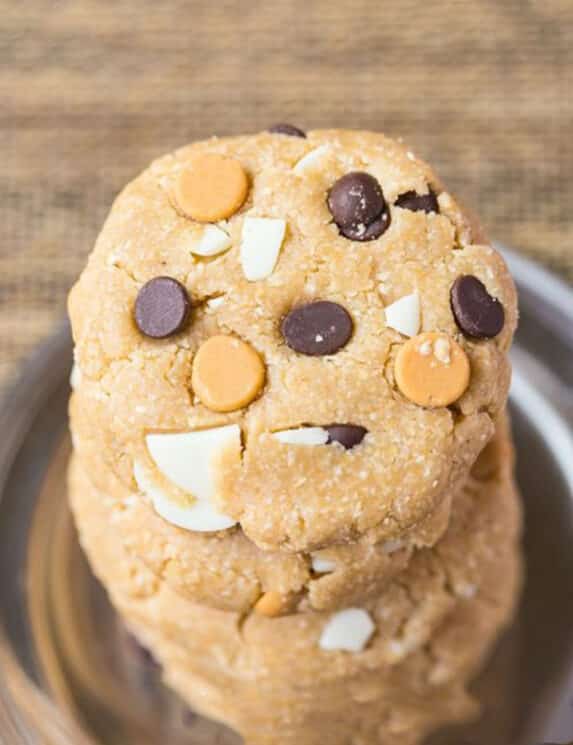 Sweet and Healthy Snack Idea
Having sensible snacks on hand is a essential to boost productivity and also keep kids energized and their minds working. No bake snacks are the perfect solution because they take barely any time to whip up and can be customized to suit different taste buds and to keep things creative!
One of my all time favorite snacks I make on a weekly basis are my chia seed energy bites They a healthy, sweet snack that pack nutrition and satisfy hunger between meals.  Because they are no bake, they are really quick to mix up and have on hand.
Growing up, one of my favourite cookies were loaded oatmeal cookies topped with a mix of chocolate chips- White, dark,…