Frozen fruit sorbet is a great way to get kids to eat fresh fruit. This Kiwi Sorbet is a deliciously tart and creamy sweet treat.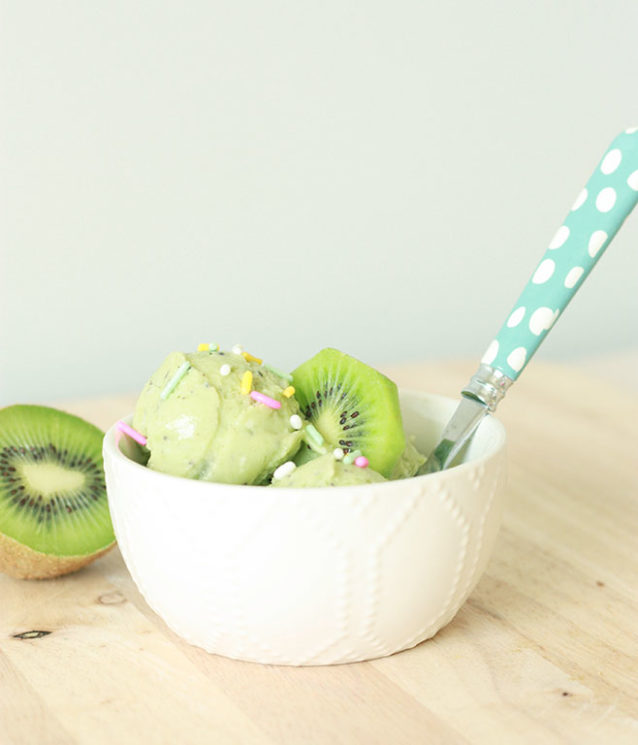 How to Make Kiwi Sorbet
Making sorbet at home is incredibly easy, even though it sounds fancy. For most fruit sorbets, it is best to use fruit that is very ripe because it has the highest natural sugar content. For this Kiwi Sorbet, if you use kiwis that aren't very ripe, the sorbet will be really sour! We like to wait until our kiwis are almost to the point where they are too mushy to eat and then we know they are perfect for this recipe!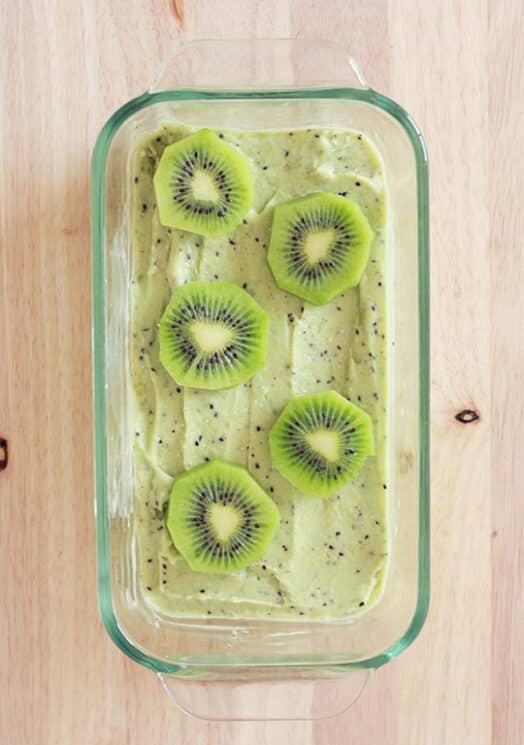 Step 1: Peel and slice your kiwis. The easiest way to peel a kiwi is to:
Slice of the ends
Run a spoon right under the skin all the way around the kiwi
Slice into even pieces
Step 2: Freeze kiwi slices. Lay slices flat on a tray and freeze for about…