Smoothie bowls are thick and delicious and the best part are the toppings! Our kid-friendly versions are packed with nutrition, but so yummy even your picky eaters will love them.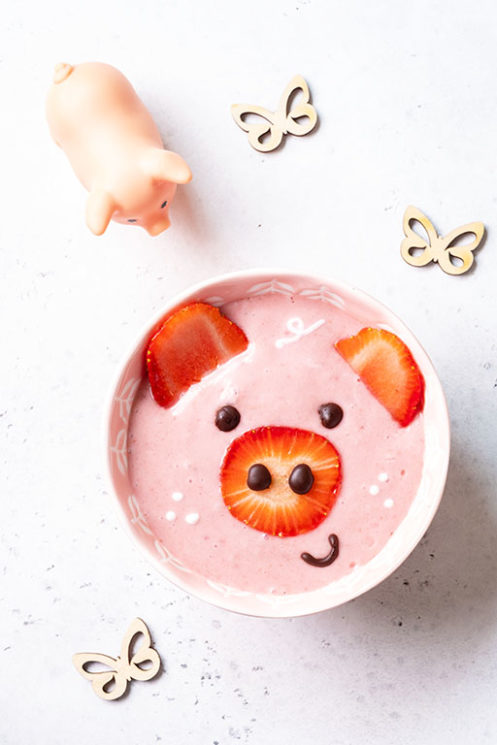 Smoothie Bowls for Kids
Smoothie bowls are fun, colorful, and healthy, but a lot of recipes call for unusual ingredients like acai, goji berries, hemp seeds, and bee pollen.   We like to use recognizable ingredients that are still packed with nutrition. The key is making a delicious tasting smoothie, and then letting your kids help with the toppings. It is fun to arrange them in patterns and create your own beautiful work of food art!  I think smoothie bowls are enticing enough to give sugary cereals a run for their money!
How to Make a Smoothie Bowl
There are lots of ways to make a breakfast smoothie bowl.   If you follow these basic…