Naturally sweet and creamy, chocolate almond ice cream comes together in just a few minutes and is a great treat to make from your stash of frozen bananas!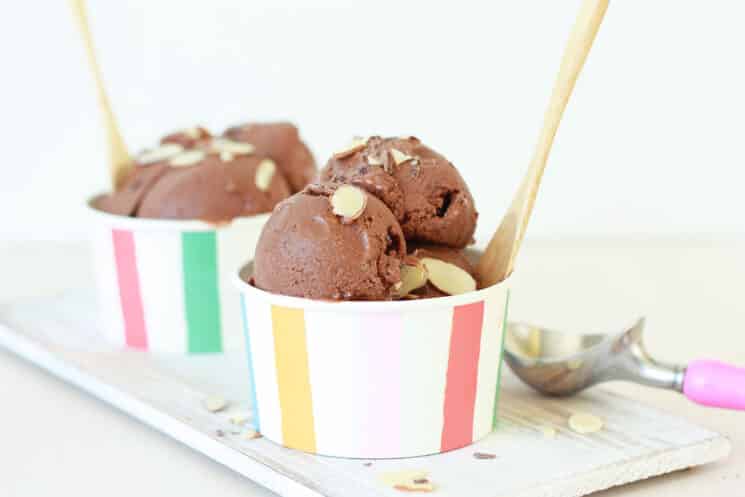 Tips for Making Homemade Ice Cream
Tip 1: If your recipe calls for frozen bananas, don't waste any time slicing the bananas before you freeze them. Even after they are frozen, they are still soft enough to break into smaller pieces before you put them into your food processor.
Tip 2: Use a few add ins. Frozen fruit and nut/seed butters are fun to pair together. Frozen sweet cherries are one of my absolute summer favorites. My kids love peanut butter and chocolate paired together. For this recipe, wait to put in your add-ins until your bananas are a little crumbly and…