These Healthy Lemon Blueberry Muffins are THE most moist, cake like muffin on our entire site. Made with fresh blueberries, lemon, creamy yogurt they are also packed with nutrition and less sugar than most other muffins out there!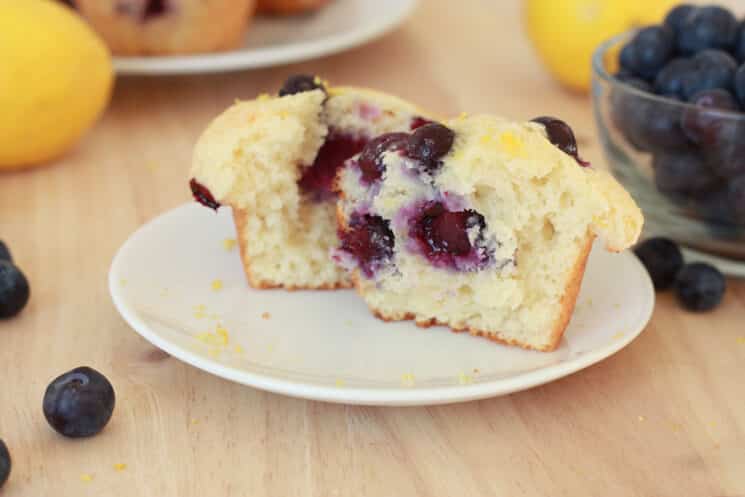 Muffins can be part of a healthy diet, especially when you can incorporate nutrient dense foods like blueberries.  We get so many questions about making, freezing and storing muffins. It makes sense, since cooking has the potential to be a big production when you have kids under tow.  Cooking once and eating all week can be such a relief!  So, I thought I'd address the most asked questions about muffins.
Can I Freeze Lemon Blueberry Muffins?
Not only can blueberry muffins be frozen, the taste and texture does not suffer after they've defrosted.  In order to freeze, we first bake and cool the muffins…