Layers of crunchy apples topped with gooey caramel and chocolate. The perfect sweet treat with a balance of fruit.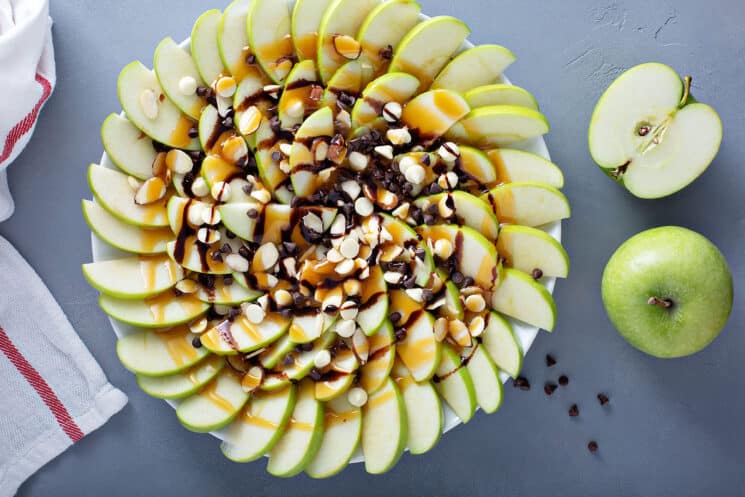 How to Make Fruit Nachos
Fruit nachos are a great way to eat something sweet with fruit as the main ingredient. We love using green apples because they are crunchy and tart and a perfect balance when topped with caramel and chocolate. You can also use pears with the apples!
Choose your favorite variety of apple and pear and then slice into thin slices. This makes it a lot easier for kids to eat! The next step is to add your toppings. This recipe calls for caramel, chocolate, almonds white chocolate chips. But you could add lots of different toppings. Here are some ideas:
coconut flakes
mini chocolate chips
granola
chopped strawberries
melted peanut butter
nutella
chopped bananas
chopped nuts
craisins
The possibilities…