Fall Fruit French Toast is topped with caramelized apples and blueberries for a low sugar breakfast that tastes like a treat!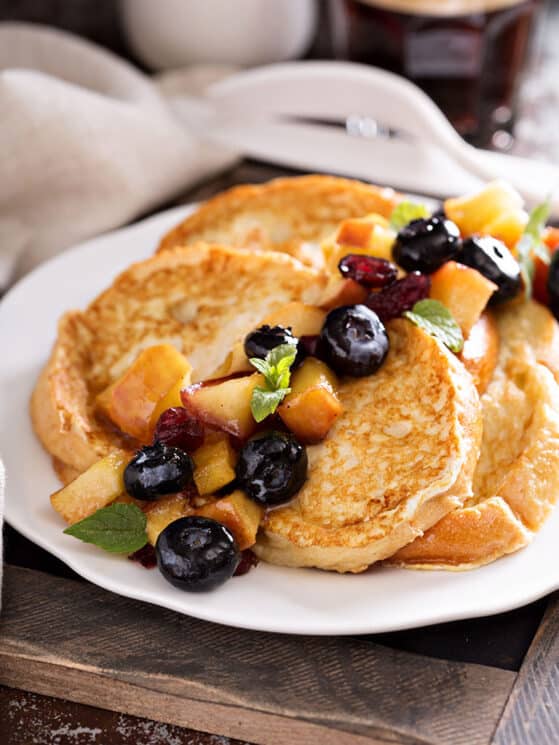 How to Make Fall Fruit French Toast
Make the french toast according to the recipe directions. I love using french bread or homemade sourdough bread for my french toast. The thicker more substantial bread gives it the best texture!
For the caramelized apples and blueberries, you are going to start with a bit of butter. Once it is melted, add the honey and stir to combine.
Next add your apples and let them sit in the honey mixture for 5-7 minutes until they are brown and caramelized on one side. Gently turn the apples over and cook for another 10 minutes. As they cook, their juices will combine with the…