This fun Easter appetizer is a festive twist on a traditional veggie tray. Serve up a bunch of veggies and dunk in our creamy spinach dip for a healthy way to do Easter!
Best Veggies To Use on a Veggie Tray
A veggie tray is a great way to get kids to try different types of fresh veggies. Any veggie can really be used, but these are the veggies we have found hold up the best and are most appealing to kids.
cherry tomatoes
carrot sticks or baby carrots
cucumbers
celery sticks
bell pepper rings or mini peppers
cauliflower and broccoli florets
sugar snap peas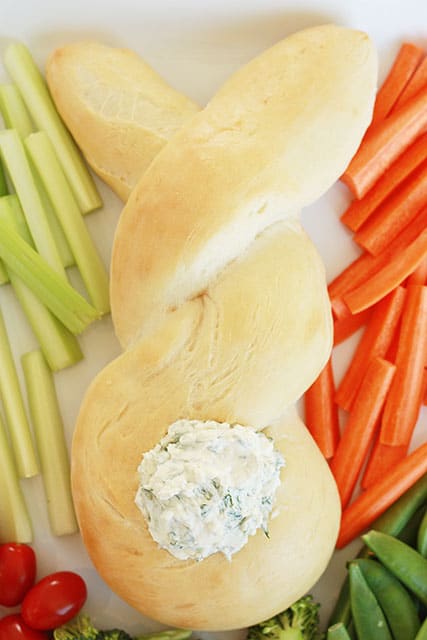 How to Assemble a Veggie Tray
These are some tips to creating a delicious veggie tray:
Determine how many people your tray will serve. This will determine how big…