These cinnamon sugar Dried Apples are perfectly chewy, sweet and absolutely amazing! Make these when apples are in season and then enjoy all Winter long!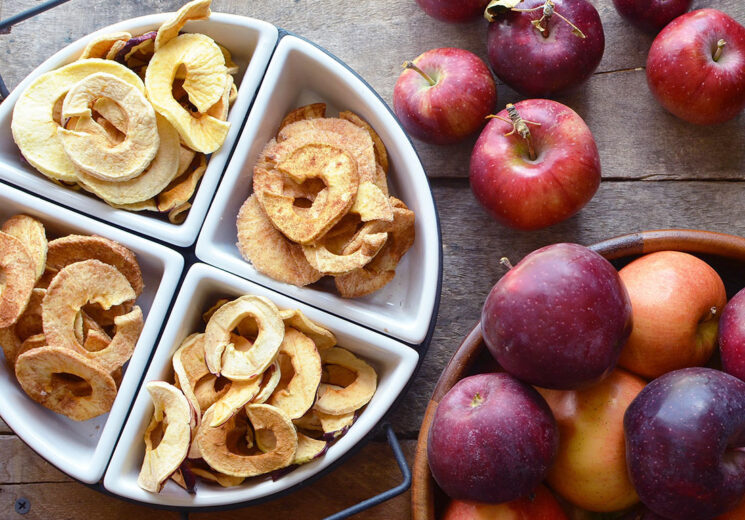 How to Make Dried Apples
Step 1: Peel and core the apples. If you don't have one of these apple-peeler-corer's, I promise it is totally worth buying. Not only for this recipe, but my kids love to use it just to eat apples regularly.
Step 2: Cut down one side of the peeled, cored, and sliced apple so you have individual rings.
Step 3: Dip both sides of the apple in cinnamon sugar mixture. I used about 3 to 1 (3 Tablespoons sugar to 1 Tablespoon cinnamon)
Step 4: Arrange on a tray and dehydrate for about 6-8 hours.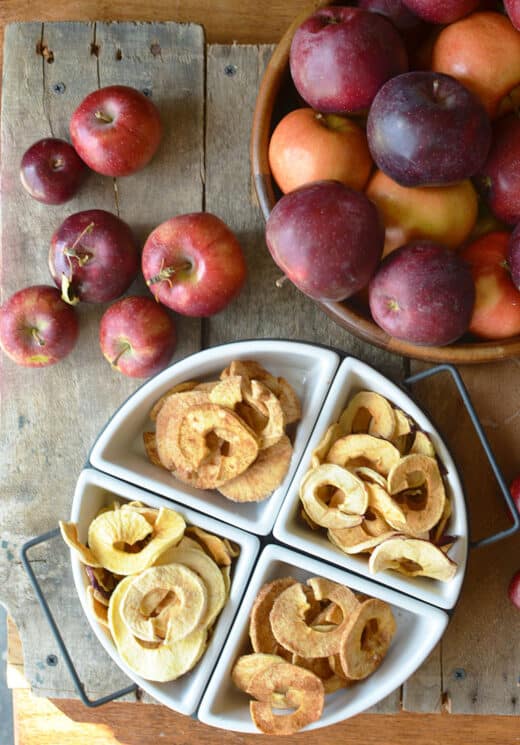 Apple Picking
It is such a fun activity to pick apples with your kids. When kids see where food comes from and make a connection, they are much…