This fruit salad is bright, fresh, and full of our favorite seasonal fruit! It makes the perfect addition to your Christmas breakfast.. but it's pretty fantastic any time!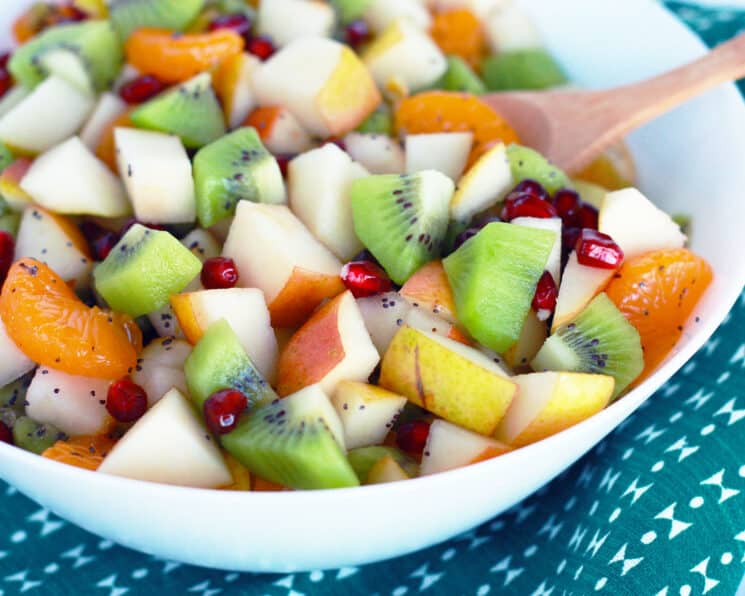 While the Summer months tend to steal the show when it comes to the produce department, some of our very favorite fruits are in peak season during the Winter! Fruit salad is the perfect way to introduce new fruits to your kiddos. In this recipe, we chop the fruit small and toss them in a sweet citrus-y dressing. Delicious!
We also love how adaptable this fruit salad is! Can't find ripe kiwi? Allergic to pears? Leave them out or substitute whatever fruit you have on hand. You can't go wrong.
This salad is also nutrient-packed!
Apples– fiber and vitamin C
Kiwi– fiber, vitamin C, and antioxidants
Pomegranate– fiber, vitamin K, protein, folate and…