Creamy dreamy pudding pops with a refreshing tart lemon flavor and packed with fresh blueberries, these Blueberry Lemon Pudding Pops are sure to be a Summer favorite!
**Updated Recipe!**
Why Blueberries Are So Good For You
Blueberries are definitely a super food! They are so good for you!  They are:
High in antioxidants that fight inflammation
High in Vitamin C to help kids build better immunity
A good source of Vitamin K- Great for bone health
Shown to improve brain function!
And this dessert is such a tasty way to include them in your families day.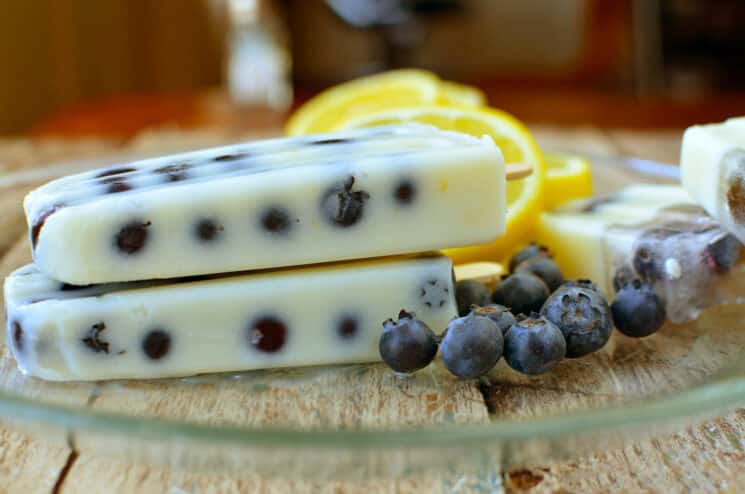 Blueberry Lemon Pudding Pops Recipe
When we first attempted this recipe, we made homemade pudding. The mixture tasted amazing and seemed like it would be perfect for freezing. Once our popsicles were frozen, we pulled them out and they looked and tasted great. The problem was…