Blueberry Coconut Ice Cream is a novelty flavor and the perfect treat to make at home. Sweet fresh blueberries combined with creamy coconut makes this frozen treat one of a kind.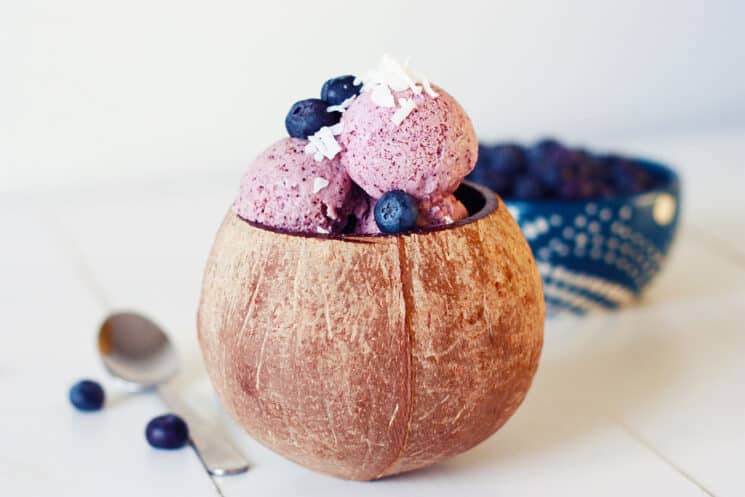 Why is Blueberry Ice Cream hard to find in stores?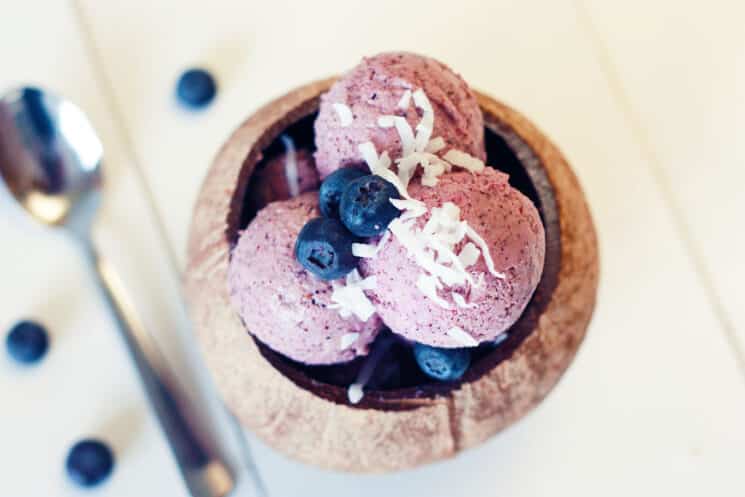 Blueberry ice cream is a flavor that is not often seen in ice cream shops or at stores because of the seasonality of blueberries. These berries can be an expensive ingredient and so it is hard for stores to make a profit from this flavor.
The great thing about this recipe is that you can buy blueberries in season at a good price, and freeze them to use later! Frozen fruit not only keeps its flavor amazingly well, but also its nutrition.
What Are The Health Benefits of Blueberries?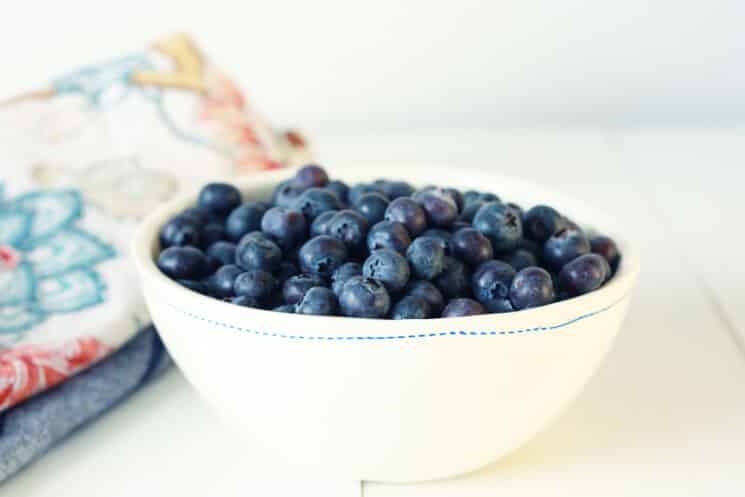 Blueberries are high in antioxidants and so are known for being one of the most healthful fruits. The reason that…