These banoffee pie bites have all the parts of a good dessert. Sweet caramel mixed with real slices of banana and a buttery crunchy graham cracker crust. Made from whole food ingredients, this dessert is amazingly delicious but not so sugary sweet that it leaves you feeling blah after you eat it!
What is Banoffee Pie?
Banoffee pie is an amazing dessert made of dulce de leche, bananas and whipped cream. It was originally created in Sussex, England and called for a traditional pie crust, homemade dulce de leche and coffee-flavored whipped cream.
I've changed up the recipe a bit to make it more kid friendly and a lot less sugar. This recipe uses a graham cracker crust, date caramel and slightly sweetened whip cream.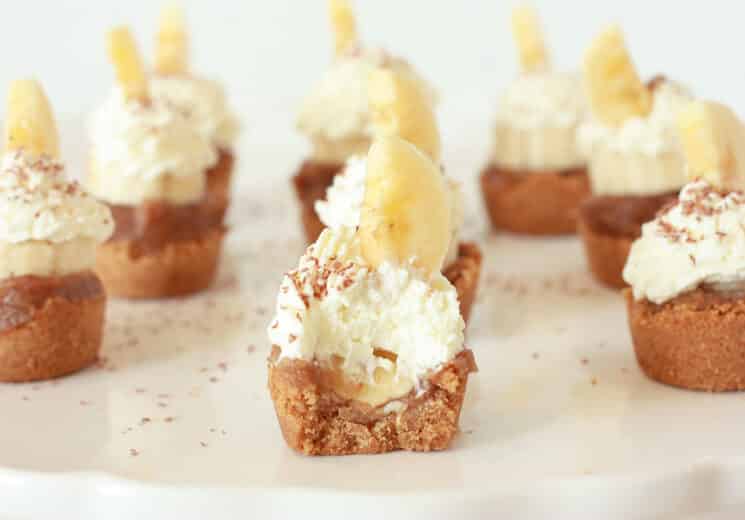 How to Make Date Caramel
Date caramel is really simple to make. You will want to make sure your dates…