These avocado banana muffins are a great way to get your kids to eat nutrient rich avocados and bananas. They are one of the most moist muffins we have ever made!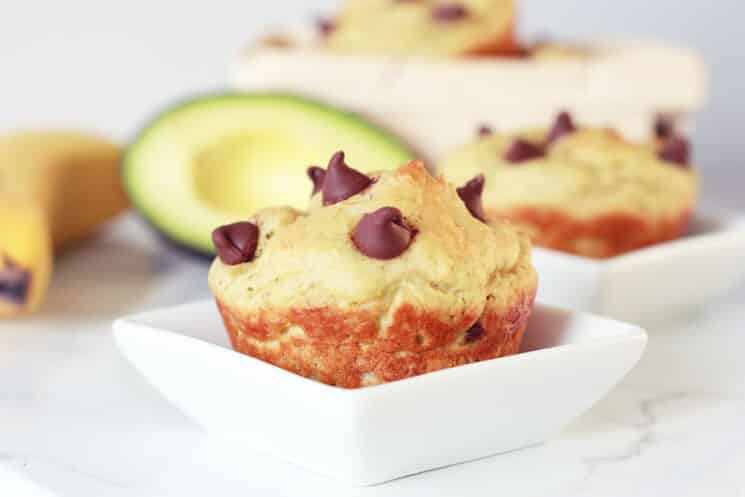 Yes, we did add avocados to these muffins!  What a terrific super food to include in your family's diet.  A friend of mine who tried this was excited about the avocado because she has been wanting to eat them, knowing how good they were for you, but she couldn't handle the texture of avocados!   So, these muffins were the perfect answer for her!
A while back we posted, 20 Avocado recipes for kids, which has been very popular because so many of you are looking for ways to include avocados because you know the health benefits of them.
The health benefits of avocados for kids include:
healthy fats that are important for cell walls and brain development.
vitamin C & E…