Creamy sweet inside with a chocolate shell these Holiday Buckeyes are a decadent treat that you can feel good about eating with or without food allergies!
Peanut Allergies and Holiday Food
The holidays can be a bit of a challenge for those with food allergies.
Peanut allergies are significantly on the rise, and while there are many speculations as to why that is, the truth is these kids are dealing with it *now*. Which means we really do need to be sensitive to the food served at school classroom parties and family holiday gatherings.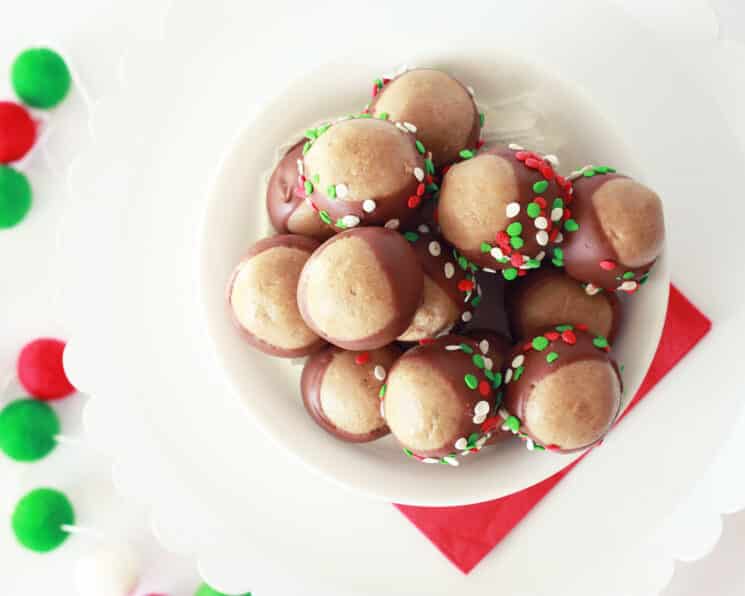 Traditional buckeyes are made with peanut butter (they are also called peanut butter balls). Some recipes are made with karo syrup, peanut butter and high fructose corn syrup
This super delicious, real food Holiday Buckeye recipe contains natural and allergen safe ingredients – and…