Get fresh ideas for healthy camping food with this big list of yummy foods that are portable and easy to prep when you're on the trail!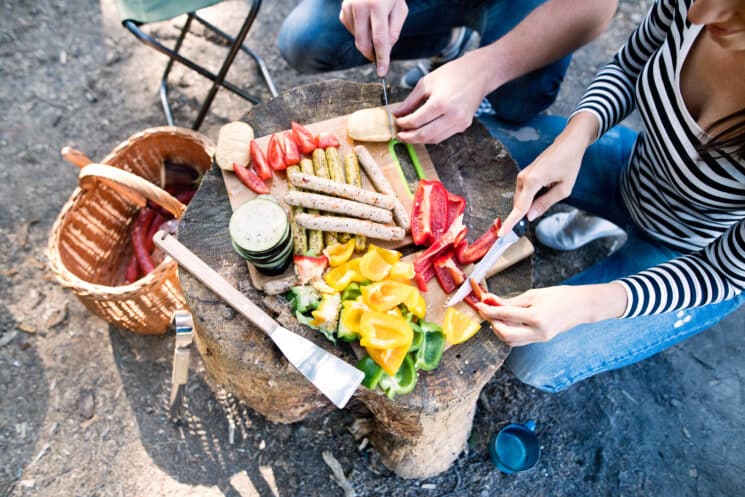 Planning a family camping trip? There's a lot to look forward to! But you might NOT be excited about eating lots of packaged, processed foods on the trail.
No fear! This list is meant to provide you with healthy camping food ideas that combine fresh fruits and veggies with healthy pre-packaged foods and even a few simple recipes that are optimal for making ahead and taking along with you on your family adventure.
The list is divided up by shelf-stable foods (first) and foods the need to be kept cool (second.) Check them out and get packing!
Healthy Camping Foods (Shelf-Stable)
These foods give you and your kids energy for any adventure, and they can last for days (or much longer!) in your…