30 fresh, healthy and easy snack ideas for kids that are perfect for the 'all-day' summer snacking dilemma.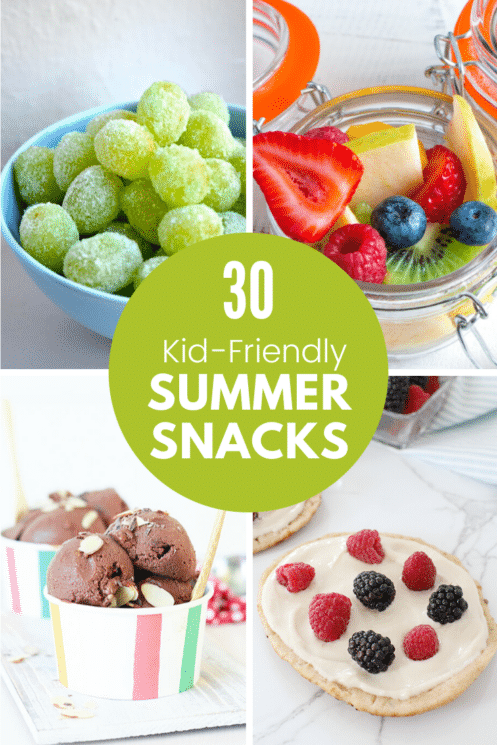 Summer is here which means family fun and of course hungry kids home all day! So, if you're tired of hearing "I'm hungry" all day long, this list is for you! These healthy snack ideas are sure to keep even your hungriest kiddos happy this summer.
Fruit and Veggie Summer Snacks
Strawberry Salsa & Baked Cinnamon Chips
This is the perfect way to get kids snacking on fresh fruit! And it's one they will request over and over again. We have been
Fruit Necklaces
It doesn't get much better than a healthy snack and fun activity in one!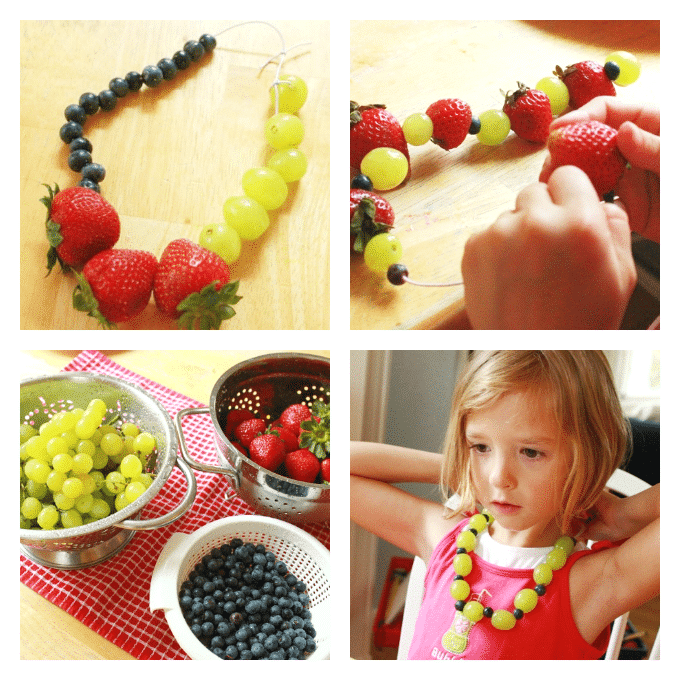 Fruit & Cheese Kabobs
These kabobs are the perfect combination of fresh fruit and some protein from the cheese cubes. And, my kids love eating anything on a…