Adding Christmas cheer to snacks and party foods for kids can be simple and fast- and not filled with sugar! Just the way you plate up raw vegetables or a tray of fruit can elevate ordinary fruits and vegetables to merry morsels.  We have 25 ideas for healthy holiday themed snacks and party foods that your kids are going to love!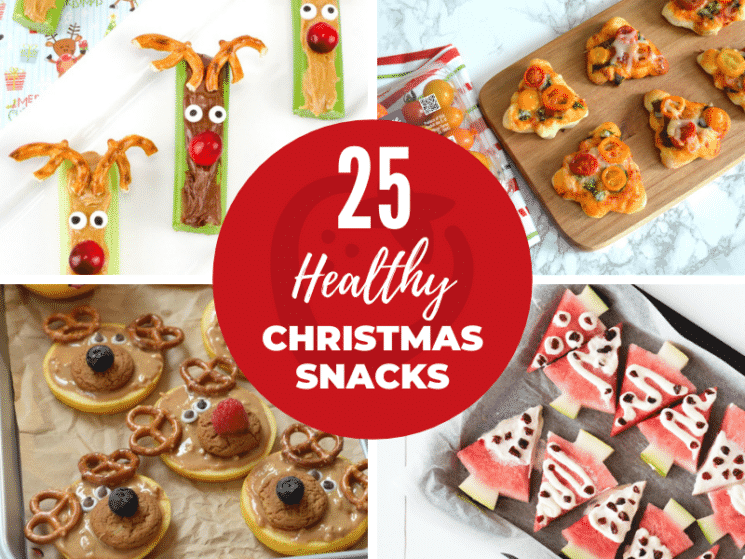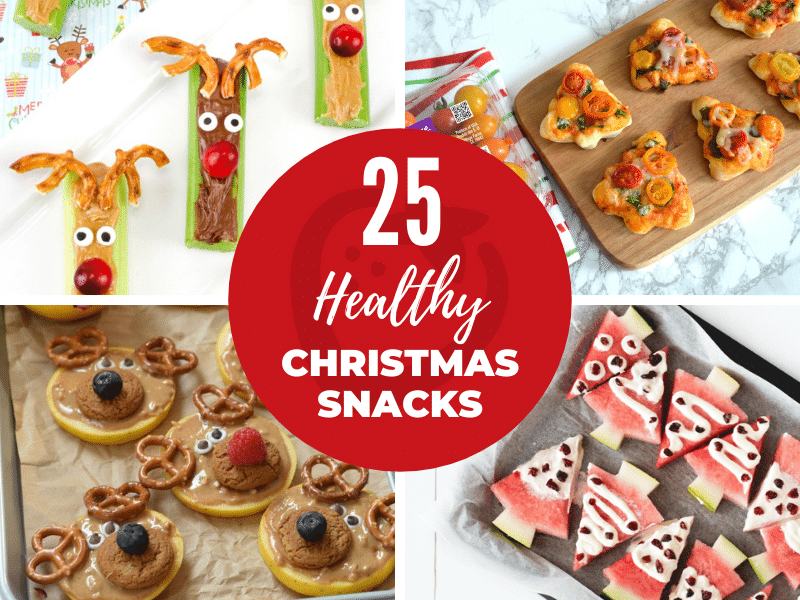 25  Healthy and Fun Christmas Food Ideas that you and your kids can enjoy as you celebrate the season:
All you need are mini marshmallows, strawberries, banana slices, and green grapes to make a festive, fun, and simple snack that's ready in minutes!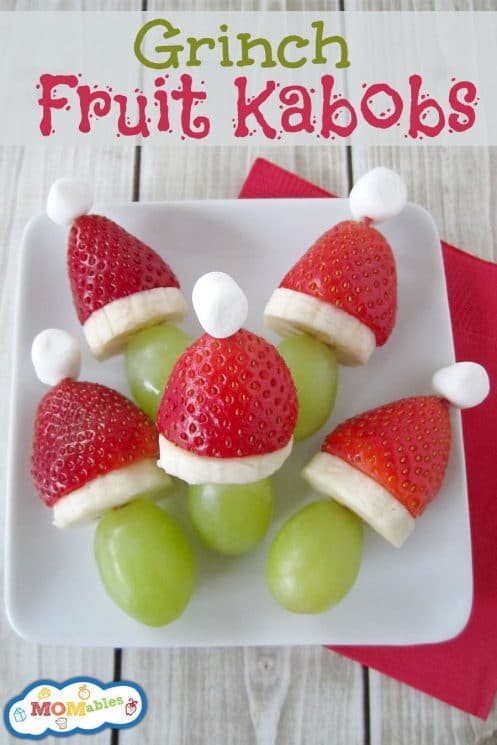 Just 4 ingredients is all you need for this refreshing holiday snack. Best part? It'll stay fresh in the freezer for a ready-to-go snack all month long!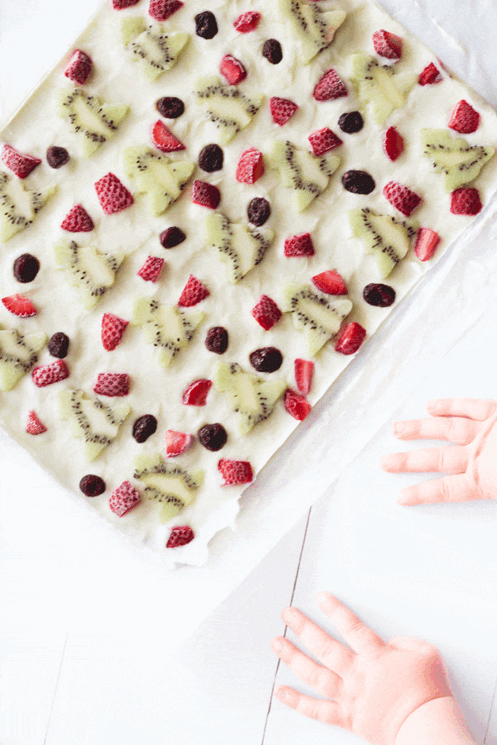 Simple cookie cutters elevate an every day sandwich into a fun winterland…