Toddlers learn to be adventurous eaters with lots of opportunities to explore and experiment with food! Watch them learn and grow with these 15 healthy finger foods for toddlers.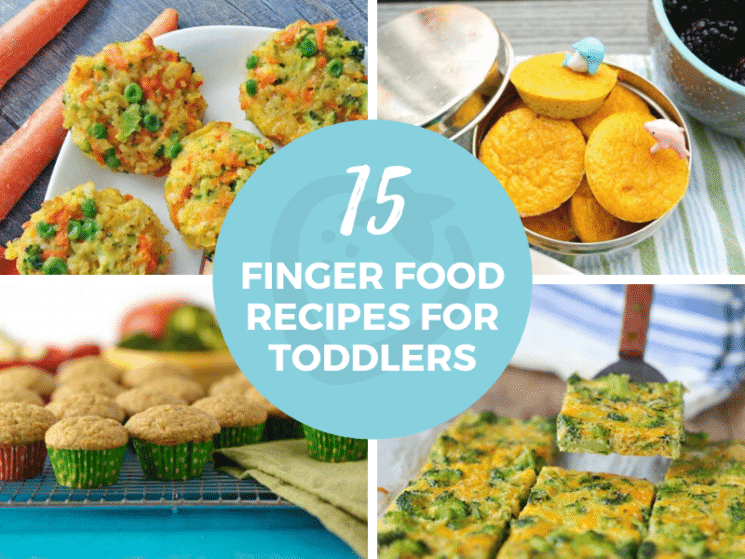 Toddlers love to eat! And exploring new foods by picking them up, turning them over, and tasting them is an important part of the process of learning to eat. We strive to serve toddlers foods that are:
Full of whole food nutrition
Safe to chew
Varied, so toddlers have many opportunities to enjoy new foods.
Simple to prep!
This list provides fresh options to try with your little one so they can safely pick up, taste, and explore nutrient-dense solid foods. Enjoy!
15 Finger Foods for Toddlers
Cheesy Veggie Quinoa Cakes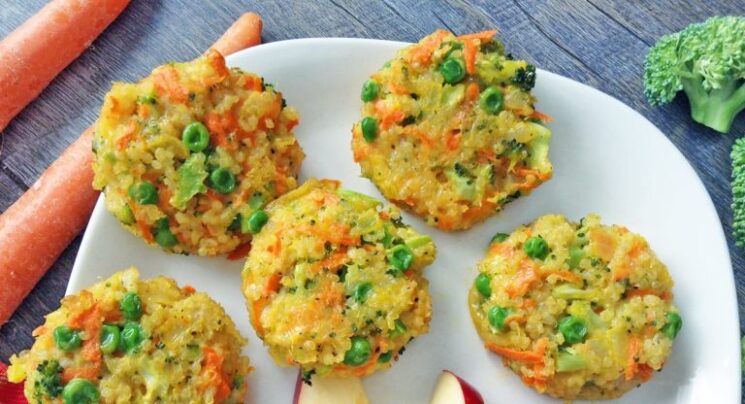 These whole grain cakes are packed with veggies and protein and are fun for toddlers to help make and eat!
Sweet and Salty Butternut Fries