Make lunchtime fun for kids with these cute food picks and lunch accessories available on Amazon! Also check out the 7 Reasons We Love Bento-Style Lunchboxes.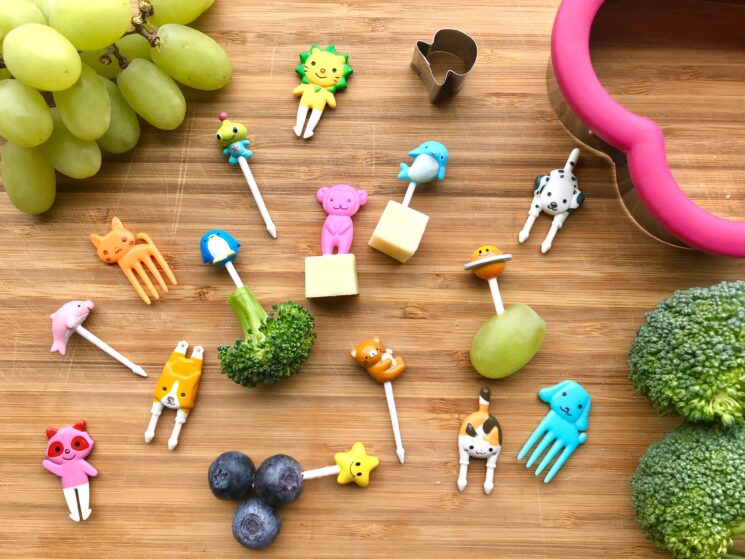 Bento lunchboxes are SO cute. But making complicated, adorable food art might not be in the cards for you on a regular day. Same here! But with a few simple and affordable lunch making accessories, you CAN add cuteness and fun to your kids' lunches in seconds. Any day you like!
People are always asking about the cute food picks and accessories I add to my kids' lunches. So here's a roundup of some of the best ones available on Amazon. These work great in school lunchboxes and snack plates at home.
They can be used just to decorate a serving of food, but usually we use them like mini forks for small ingredients like diced chicken, chunks of fruit, and veggies. We love them because…