Christmas is a magical time of year.  As a family, a way to make it even merrier is to spend quality time together.  Our 12 days of healthy Christmas for families list is an excellent way to add Christmas themed activities for jolly good fun throughout the holiday season.
Play Christmas Charades
Charades is fun for all ages, and only your imagination and Christmas spirit are required.  Another great thing about charades is you can play for only a short time or you can play for an hour.  Here is a Christmas Charades word list to get you started, but you can definitely add on your own!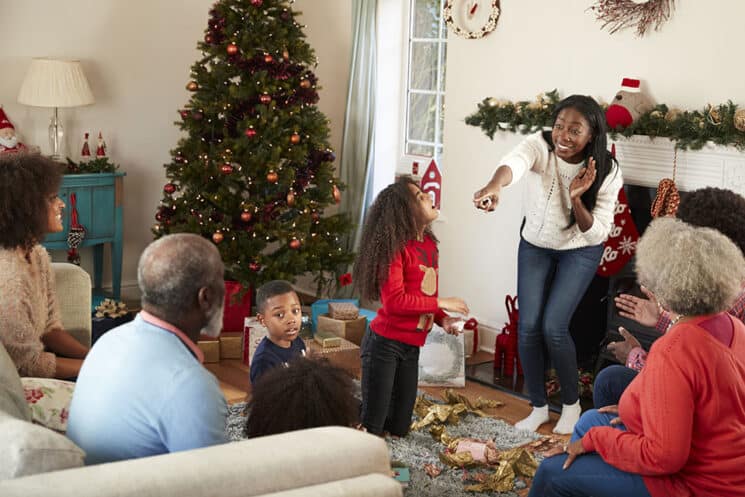 Enjoy Christmas Yoga
When we want to get some exercise and the great outdoors isn't cooperating, we turn to yoga. This yoga video has a Christmas theme and is geared towards children.  
Volunteer with a local service organization
The…