Choose these produce items that let you enjoy fresh food for an extended period of time without going back to the store.
Got fruits and veggies that won't last? Check out our freezer guide for fresh produce to make them last.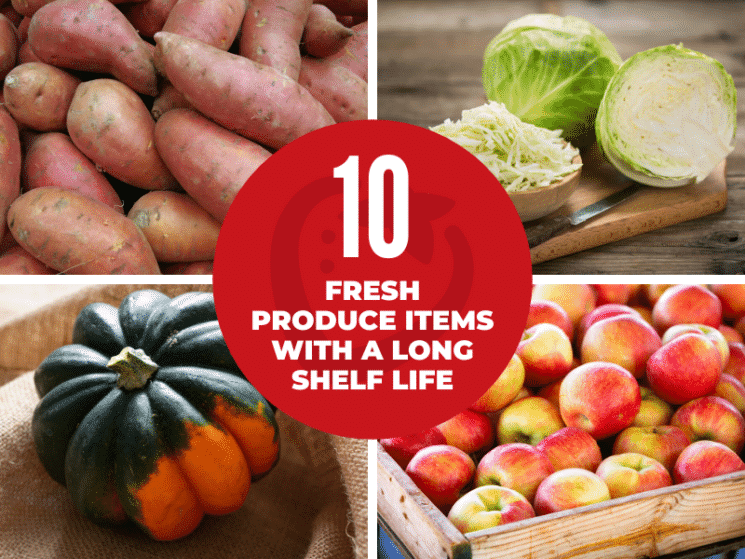 In the age of COVID-19, we're being asked to hunker down, stay home, and reduce non-essential trips to public spaces. Collectively, we're spacing out our trips to the store, and eating more non-perishable foods. And frozen fruits and veggies are becoming a mainstay!
But just because we're shopping less frequently doesn't mean we need to forgo fresh produce altogether. These ten fresh produce items last a long time when properly stored… between two weeks and three MONTHS.
Pick up some of these veggies for your family the next time you stock up!
10 Fresh Produce Items with a Long Shelf…